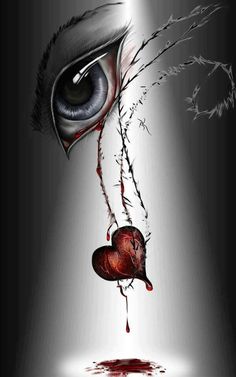 My heart had always been shattered
I really don't know why
It was broken over and over again
why have I always been made to cry?
My life has always been torn apart
ever since I was a child
All I wanted was someone to love me
someone to hold me once in a while
One day I was crying out in pain
and Jesus held me close
He mended my shattered broken heart
I really love him most!
No one saw my shattered heart
in pieces on the floor
Till he gently picked them up
I knew I wasn't really loved before
No one really cared for me
I was left alone
Till Jesus came into my life
and made my heart his home!